Events
Our Annual County Lunch 2017 with Sir Ranulph Fiennes OBE
Tuesday 12th December 2017
11:30am - 3:00pm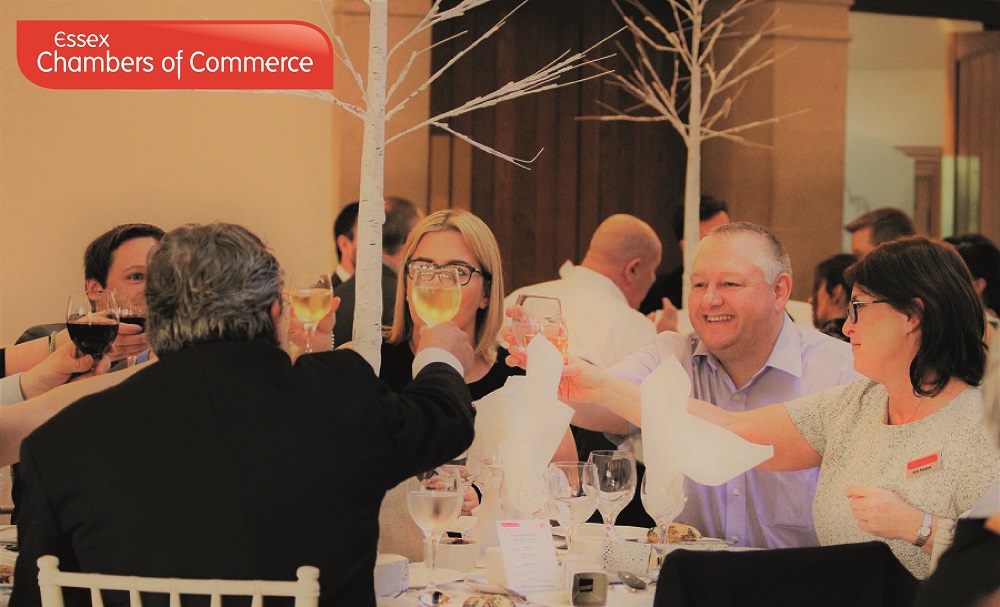 We are delighted to welcome you to our Annual County Lunch for 2017!
Essex Chambers of Commerce is renowned for its year round business events programme maximising opportunities for Essex businesses large and small.

To end the year in style, celebrate the festive season at one of our most prestigious events. Feast on the opportunities to meet with like minded businesses throughout the County and listen to our guest speaker for this event - Sir Ranulph Fiennes OBE.

Named as the 'World's Greatest Living Explorer,' in the Guinness Book of Records, Sir Ranulph Fiennes is the first person to reach both North and South Poles by foot. He also made it into the record books by completing seven marathons on seven continents (including Antarctica) in seven days - soon after receiving emergency heart surgery.



Sir Ranulph Fiennes OBE books will be

available to purchase after the presentation and he will also autograph any copies bought.

Don't miss out on this great event with tickets on sale now! Places are limited and sold on a first come first served basis and start at £40.00 (+VAT) which includes a reception drink, 3 course meal, glass of wine with your meal and tea & coffee to finish.
Why not book a table, entertaining your guests, at this event helping your business grow!
The agenda for this event is as follows;
11.30pm:

Registration and networking opportunities

12.20pm:

Delegates are seated for lunch

12.30pm:

Lunch is served

1.00pm:

Welcome and introduction from Denise Rossiter, Chief Executive of the Essex Chambers of Commerce, followed by our guest speaker presentation by

Sir Ranulph Fiennes OBE

, followed by presentation Q&A
3.00pm:

Informal networking and event close


Venue:

Stock Brook Golf & Country Club, Queens Park Ave, Stock, Billericay CM12 0SP.


Sir Ranulph Fiennes OBE Biog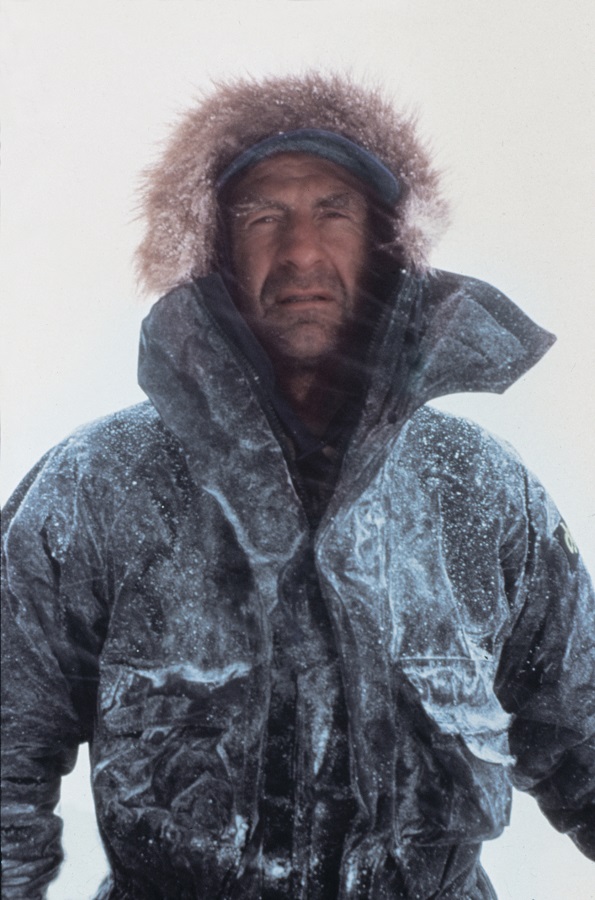 Named as the 'World's Greatest Living Explorer,' in the Guinness Book of Records, Sir Ranulph Fiennes is the first person to reach both North and South Poles by foot. He also made it into the record books by completing seven marathons on seven continents (including Antarctica) in seven days - soon after receiving emergency heart surgery. Only then did he take up climbing, starting with the North Face of the Eiger.

At the age of 65, at his third attempt, Ran became the oldest Briton to conquer Everest. In 2013 Ranulph launched The Coldest Journey, an attempt to cross Antarctica on foot during the southern winter where the temperature falls to minus 90°C. He was forced to withdraw when he suffered severe frostbite, but still claims that "if you are lucky enough to be able to walk around without a crutch, you might as well go for it." The expedition raised $2m for the charity Seeing Is Believing. In 2015 he completed the Marathon des Sables - the equivalent 6 marathons in 6 days across the Sahara Desert (renowned as the toughest race in the world) as a major fund raising challenge for Marie Curie.

Also in 2015 he took on his latest national tour `Sir Ranulph Fiennes: A Life at the Limits' In 2016 Sir Ranulph embarked on another challenge - The Global Reach Challenge - in order to raise funds for Marie Curie. By completing the latest adventure, he will become the first person to have crossed both polar ice caps and summited the highest mountains on each continent!

He inspires and entertains after dinner audiences throughout the world by drawing a connection between nature's most dangerous and difficult challenges, and the day-to-day hurdles we all face. Teamwork, determination, patience, discipline and creative thinking are all critical in expeditions; we may not risk our own lives in the same way, but the parallels are clear even in less hazardous occupations.

Ranulph explains the challenge of raising £40 million in sponsorship, finding the right volunteers and planning complex journeys beset by political, personal, geographical, financial and physical obstacles. To him, building a team with the right balance of character and attitude is paramount. Persistence, tolerance, fitness, agility and the ability to perform under extreme pressure are all factors in his remarkable endeavours as they are in any competitive environment. There is another dimension to the expeditions. A huge amount of scientific research has been carried out by Ranulph Fiennes' teams, and charities such as Marie Curie and the Multiple Sclerosis Society have benefitted to the tune of many millions.


Details of all attendees to any Essex Chambers event are included within the events delegate list. You hereby consent to the use of your data for that purpose in accordance with Data Protection Act 1998.

Please note – if you do not receive confirmation 48 hours after booking your place, please contact the Events Team on 01206 765277.

ESSEX CHAMBERS OF COMMERCE RESERVE THE RIGHT TO REFUSE ADMISSION TO ALL OR PART OF ANY EVENT.

All event bookings need to be made and paid online only unless we have agreed alternative arrangements with you in advance of the event. If you have any queries, please contact our Accounts Manager Rachael Hogg on 01206 363721.

If you would like to attend this event, please complete the online booking form below:
Tweet about your attendance