Events
Harlow Horizons - Stansted Consultation with SELEP
Park Inn by Radisson Harlow Hotel, Southern Way (M11 Jct 7), Harlow, Essex CM18 7BA
Wednesday 13th September 2017
4:30pm - 6:30pm

Venue:
Park Inn by Radisson Harlow, Southern Way (M11 Jct 7), Harlow, Essex CM18 7BA
Join us for our Harlow Twilight Networking event, taking place at the Park Inn by Radisson Harlow.
Stansted Airport is one of Essex's greatest success stories and one of the UK's fastest growing airports serving 25 million passengers a year, flying to over 190 destinations in 40 countries. The airport's owners, Manchester Airports Group, have invested in improvements to the existing terminal, have planning consent to build a new arrivals building and are working hard to attract new airlines and routes to offer users even more. It is also the largest single site employer in the East of England providing over 12,000 jobs and contributing £1 billion annually to the UK economy.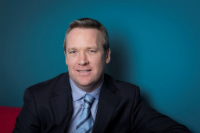 All of this is done with a single runway that is not being used to its' full capacity. Although there is much talk about a third runway at Heathrow Airport this will not be delivered until 2030 at the earliest and the Government has stated the need to "make best use" of existing capacity at other airports until it is built. Stansted's potential importance to the future of UK aviation has now been recognised in the statement by the Transport Secretary on plans to develop a new UK Aviation Strategy made on the 21 July.
Stansted has the room to grow its' use without the need to build a second runway and are looking to raise their cap on passenger numbers from 35 to 44.5 million passengers a year. These plans will not only be good for passengers by providing a greater choice of airlines and routes but will also be beneficial to the economy of Essex and the south east generally by helping create more jobs and apprenticeships.
Essex Chambers of Commerce in conjunction with London Stansted Airport and the South East Local Enterprise Partnership invite you to come along and find out more about these ambitious plans and give your thoughts on these proposals.
Speakers will include the Managing Director of London Stansted, Ken O'Toole (pictured) and Chairman of SELEP Christian Brodie.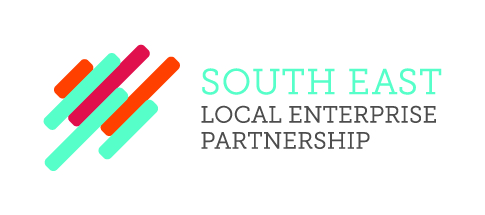 Agenda:
16:30 Registration plus refreshments
16:40 Introduction by Denise Rossiter, CEO Essex Chambers of Commerce
16.45 Speaker: Ken O'Toole, Managing Director of London Stansted Airport – Ken will speak about Stansted's position as the UK's fastest growing airport and largest single site employer in the East of England contributing £1 billion annually to the UK economy. He will outline their aspirations to grow the number of airlines using the airport and to develop new routes east and west thereby providing businesses with vital links to international markets. The airports vision is to make full use of Stansted's runway in the most sustainable and responsible way, thereby maximizing the benefits for everyone, and welcome the views of businesses.
17.00 Speaker: Christian Brodie, Chairman South East Local Enterprise Partnership – Christian will speak about the Strategic Economic Plan, the objectives, in terms of creating a collective message which can be put to government and support businesses – a document that will set out the potential areas of growth and opportunities in the South East. He will state the importance of the airport development and the work Chambers does to be able to engage the LEPs strategy with Stansted's growth plans and ensure businesses future aspirations and needs are very much at the centre of discussions that challenge productivity, innovation, connectivity and generating the right skills in the right places.
17:10 Networking & Refreshments
18:30 Event CLOSE
Details of all attendees to any Essex Chambers event are included within the events delegate list. You hereby consent to the use of your data for that purpose in accordance with Data Protection Act 1998.

Please note – if you do not receive confirmation 48 hours after booking your place, please contact the Events Team on 01206 765277.

ESSEX CHAMBERS OF COMMERCE RESERVE THE RIGHT TO REFUSE ADMISSION TO ALL OR PART OF ANY EVENT.

All event bookings need to be made and paid online only unless we have agreed alternative arrangements with you in advance of the event. If you have any queries, please contact our Accounts Manager Rachael Hogg on 01206 363721.

If you would like to attend this event, please complete the online booking form below:
Tweet about your attendance